Letter to residents and business owners from the

Midland Local Policing Team 2
Dear resident / business owner, as you may be aware there has been a recent change in the way Police are now providing a service to the community. Teams of Police officers known as Local Policing Teams (LPT's) are now assigned to suburbs.
These teams are responsible for dealing with local issues in the community as well as investigating local crime. This letter is to advise you that the team responsible for the suburbs of Stratton and Midvale is the Midland Local Police Team 2 (LPT 2).
A number of ways of communicating with members of the community are in place which include following Police on Facebook and Twitter. Midland LPT 2 is now trialling an e-mail system that we believe will help us become more effective at performing our duties. It will also enable you to assist us in making your suburb a safer place to live and work in.
This letter is an invitation to you to provide us with an e-mail address that will be placed on a Police e-mail distribution list.
On a regular basis you will receive information on crimes occurring in Stratton and Midvale. The information will be sent by the officer in charge of the Midland LPT 2 via e-mail.
This information will be in the form of alerts as to which streets, days, times and types of offences are occurring. E-mails will have descriptions and sometimes pictures of possible suspects and vehicles involved in offences.
Being made aware that there may be offenders operating in your area will allow you to take steps to protect and secure your family, your home and property.
It also means that you can assist us by e-mailing your observations, CCTV and other information about any suspicious persons and vehicles that you may have observed nearby at the time of an offence that occurred in your suburb.
The information you can provide to Police will allow us to effectively investigate the offence and hopefully prevent further offences being committed. You can also use the e-mail address we will provide to you (below) to advise us of local issues (such as hoon driving, drug dealing and anti-social behaviour) in your street.

It is important to point out that this e-mail address is not for making complaints or for asking for immediate assistance
. If the matter is urgent, you must ring 000 or 131 444. If you need to report an actual offence ring 131 444.
You can also report certain offences online including car crashes. Please visit the Police website for further information.

The e-mail system being trialled is not monitored constantly and it may take a number of days before it is read as the officer monitoring the e-mails is a front line Police officer that works different shifts and days.
The below e-mail is only for the exchange of information as described in this letter
.
If you wish to be added to the distribution list please send an e-mail with your e-mail address
midland.lpt2@police.wa.gov.au
You also have the option of calling the LPT 2 mobile phone on 0475 810 943 and leaving a message about local issues.
If you wish, you can also send us further details about yourself such as what street you live on. This will allow us to direct information more specifically to residents and businesses owners nearby to where the offence has occurred.
Yours Sincerely
JOHN ANAGNOSTAKIS
SERGEANT 9193
MIDLAND LOCAL POLICE TEAM 2
---
Powered by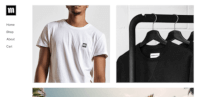 Create your own unique website with customizable templates.